Texas Baptist Men
Disaster Relief Volunteer Retreat and Specialty Training
March 14 -17, 2018
Wednesday 12:00 pm - Saturday 12:00 pm
(Most workshops start on Thursday)
at Riverbend Retreat Center

1232-C County Road, 411B Glen Rose, Texas 76043

Make plans to attend and join other TBM Disaster Relief Volunteers for a special time of training and fellowship! Registration for this retreat is now available! You must have a current Yellow Cap badge to participate.
DR Retreat Registration: CLICK HERE!
Last day to register: February 26th!
MAIN WORKSHOP LODGING & MEAL:
Entire Retreat Package includes lodging for 2 nights, and 6 meals.*
SPECIAL WORKSHOP
includes a total of 3 nights and 8 meals.** See meal days.
MOTEL: Double-Occupancy $138 Single-Occupancy $218
Special Workshops: Motel: Double-Occupancy $194
Special Workshops: Dorm $158
DORM: $114
RV 1 Person: $78
RV 2 People: $136
RV 3 People: $214
RV 4 People: $272
RV
1 Person, 3 meals: $54
[Thursday dinner, Friday lunch & dinner]
RV 2 People, 3 meals: $88
[Thursday dinner, Friday lunch & dinner]
NOTE for RV'S:
If you choose RV 2, 3, or 4, select that option first, then, for your guest/s select: "RV GUEST - RV Host already selected paid."
MOTEL ROOMS
- Rooms are reserved for those who are registering for the entire retreat ONLY. One-night motel rooms are NOT available. Rooms include linens and towels.
DORMS
- Bring your own towels, linens and pillows for twin size bunk bed.
RV SPACE - There are 6 RV spaces available with 30 amp, and 12 RV spaces with 50 amp electrical circuit:
*MEALS DAYS -
Thursday lunch & dinner; Friday breakfast, lunch & dinner;
Saturday breakfast.
**MEALS FOR SPECIAL WORKSHOPS
have two additional meals:
Wednesday dinner at 5pm & Thursday breakfast at 7:30am.
Individuals with dietary needs may fill out the following form and submitted to the camp as soon as you can. Under church name, put TBM or Texas Baptist Men.
Food Allergy & Special Dietary Needs
+++++++++++++++++++++++++++++++++++++++


Wayne Comer
Kerrville Shower Unit Coordinator
830 896 3058
Cell: 303 907 4703
comercamp@gmail.com
____________________________________________________________
TBMDR is looking for Host churches along major interstate corridors that would or could host traveling teams while in route to events such as disasters. What is needed is a place to stay for the night, access to showers, restrooms and of course sleep over availability. Churches that are willing to do this will be placed on a resource list and when events occur that places TBM volunteers on the road in route to and from these areas, churches along the travel route would be available to accommodate the traveling teams. All that is needed is approval from those churches and they would be put on this list including a point of contact, physical address, telephone number, email contact, etc. The I-10 corridor between San Antonio and Fort Stockton is the resource needed.
Please contact John Brackin if you would like to be placed on the resource list. Thank you!
**************************************************************************************************************************************************************************
Volunteers Needed! June 25 - 30, 2017 for roofing and sheet-rocking a church in Smiley, TX
Iglesia Bautista Efeso in Smiley, Texas is in desperate need of a new roof along with sheetrock in the fellowship hall. TBM Long Term Recovery is calling for volunteers that to go to this South Central Texas town and complete this construction project.
The church is located on
202 E State Highway 87, Smiley, TX
. All materials are on site, only labor is needed. First Baptist Church Smiley is providing meals and lodging. A shower trailer is also available.
There is no charge for this volunteer opportunity. Please contact Marla Bearden at 214-537-7358 if you can help this small church. For more information on the project contact Maynard Clark at 512-772-4001.
-------------------------------------------------------------------------------------------------------------
Texas Baptist Men Long Term RecoveryWeek Long Mission Trips and Home Repair Weekends
Currently, volunteers are needed to help repair homes in the Greater Houston and Southeast Texas areas. These volunteer opportunities are for men, women, youth, church groups, Baptist Student Missions groups as well as Yellow Cap trained individuals. Yellow Cap training is not required for long term recovery work. Volunteers (male and female) must be at least age 12.
Click here
for dates and more information.
TBM Long Term Recovery seeks to ensure a meaningful and productive experience for volunteers. For more information contact Marla Bearden at (214) 537-7358 or
marla.bearden@texasbaptistmen.org
or Gerald Davis at (214) 924-6401 or
gerald.davis@texasbaptistmen.org
.
​
 


Powered by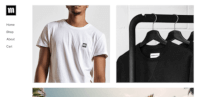 Create your own unique website with customizable templates.